Birthstone of March, its color is reminiscent of the ocean and goes from blue to blue-green. The darker it is, the more expensive it is.
The best quality is often from Brazil. Aquamarine was popular in England under Edward VII in the Art Deco period and again in the 1950's.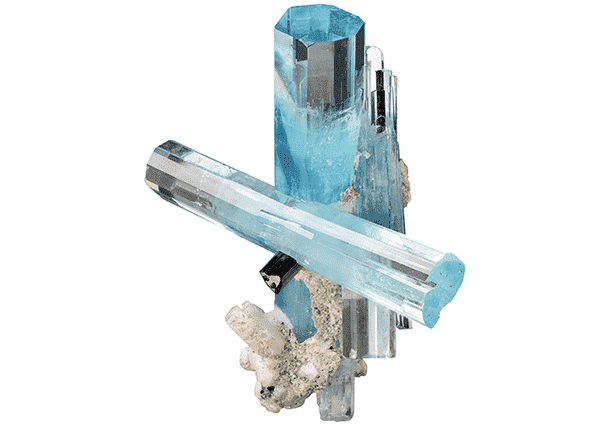 Its decline in popularity is directly related to the massive arrival of topaz. Those are in all the blue tones that were initially brown or greenish, and are heated and irradiated in the laboratory. So we get a blue stone for a fraction of the cost of aquamarines !!!!